Falken Ziex ZE914 Ecorun Runflat Tyres Available in RYDE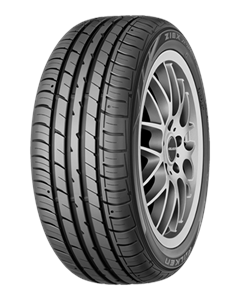 Ziex ZE914 Ecorun Runflat
With the Ziex ZE914 EcoRun Falken offers cost-conscious drivers a modern tyre with optimised rolling resistance and well-balanced performance characteristics.
Product Benefits:
Outstanding level of grip on dry and wet roads.
Low external rolling noise.
Particularly suitable for a sporty driving style.
With Special Eyes tyre wear indicators.
There are 20 reviews for Ziex ZE914 Ecorun Runflat
Overall rating
09/11/2020

MERCEDES C CLASS

very good value for money
Great tyres.... did the job perfectly.
22/09/2020

VAUXHALL ZAFIRA TOURER

Excellent tyre, most impressed with the low noise level ,would buy again and recommend.